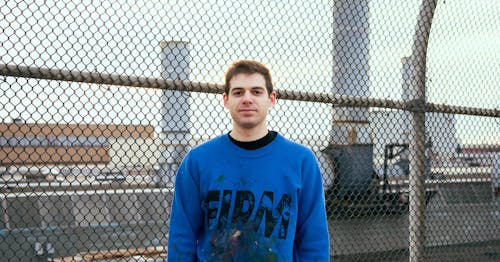 WERD. | ALI BERGER (SPECTRAL SOUND) / SINDRI (LA) / JIMMY B
$5.00 - $10.00
Tickets At The Door
On Resident Advisor
WERD. | ALI BERGER (SPECTRAL SOUND) / SINDRI (LA) / JIMMY B
WERD. presents....
ALI BERGER (Spectral Sound / Pittsburgh)
SINDRI (LA) & JIMMY B (WERD.)
Ali Berger has been quietly percolating in various corners of the US dance music scene for the last decade. His productions explore the spaces between distorted drum machine improvisations, synth-heavy techno trips, and warm mechanized funk. As a DJ he creates narratives from a wide range of music, moving from contemporary house and techno to timeless dance classics to jazz and R&B, all connected with precise mixing and an ease that comes from countless hours behind the decks.
Sindri has been a integral part of queer nightlife dating back to his San Francisco days throwing countless parties, undergrounds, and drag shows. Being one of the first and few performance artists to perform at Honey Soundsystem over the past 10 years. Sharing his love of funk, disco, Italo, and all things 80's, Sindri has played for queer institutions all over the globe including Horse Meat Disco London, Honcho Pittsburgh, Dickslap Seattle, Fagbash Provincetown, Daddy Issues Amsterdam, Techno Love Vancouver and Lights Down Low LA, to name a few. Since moving to Los Angeles in 2013 he quickly dived into the alternaqueer scene, finding himself collaborating with multiple nightlife darlings and djing all over the city. He was one of the first resident DJ's at Queen Kong as well as The Cafeteria. Now you can catch him at R Bar every second Friday of the month for Featurette!
$5 limited presale available : https://www.residentadvisor.net/events/1381058
links //
https://soundcloud.com/aliberger
https://aliberger.bandcamp.com/
https://soundcloud.com/djsindri
***
WERD. a San Francisco underground dance music institution holding mass every Sunday for 12 years. Special guest weekly with residents Jimmy B, Woo and Zoz. More info : http://www.werd.info/
WERD.
***
21+
Void Sound System
For more info, contact info@monarchsf.com
Follow Monarch on social media: