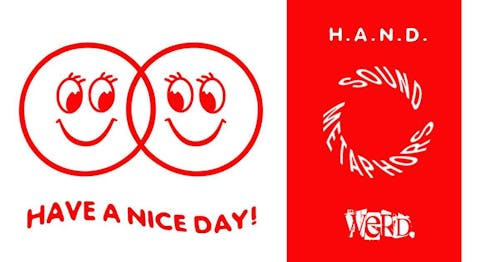 WERD. | Sound Metaphors HIFI
WERD. presents...
SOUND METAPHORS HIFI
(H.A.N.D. / SOUND METAPHORS, BERLIN)
Don't miss the SF Debut of these two monsters, the master minds behind the H.A.N.D. label (Have A Nice Day) and Berlin's most loved recording digging location Sound Metaphors. Their DJ sets at Cocktail d'Amore, Paloma and regular appearances at Panorama Bar have received high acclaim and nods from underground's best.
Please join us as we welcome the San Francisco debut of SOUND METAPHORS HIFI. https://soundcloud.com/sound-metaphors
21+ / 9p-2a
Monarch, 101 6th Street
WERD.
***
21+
Void Sound System
For more info, contact info@monarchsf.com
Follow Monarch on social media:
www.facebook.com/monarchsf
www.instagram.com/monarchsf