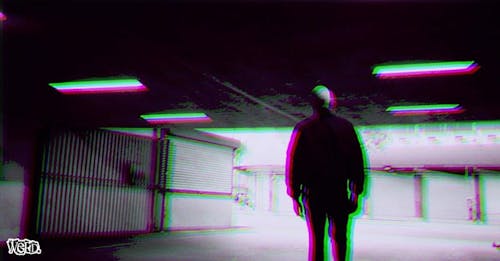 WERD. | LANDO
WERD. presents...
LANDO (Myth Music, Ultramajic, Hotflush)
+more tba
Links://
https://soundcloud.com/lando_music
https://www.facebook.com/land0music/
Back in 2010, Lando (a.k.a. Antaeus Lando Roy) relocated to Berlin, and the city has proven to be the perfect place for the native Californian to blossom. Strains of classic house, techno, acid, and electro have always coursed through his tracks, but the German capital has allowed Lando to filter his disparate influences through a distinct lens, one that favors pulsing basslines, trippy melodies, and machine-made funk. This aesthetic carries over into his DJ sets, and explains why he's been invited to grace the decks at places like Berghain/Panorama Bar, Trouw, Fabric, Sub Club, Space, and the Dimensions Festival; moreover, it's led to a residency at Berlin's storied Tresor. (It's also prompted more frequent appearances of his revamped, hardware-driven live set.) On the release front, Lando has spent the past few years turning out increasingly impressive work for a variety of labels, including Rush Hour, Hotflush, Numbers, Icee Hot, Ultramajic, and Stillcold, and he's also been enlisted to remix the likes of Parris Mitchell, Machinedrum, Will & Ink, and Sepalcure, amongst others. Now, he's started up his own label, Myth Music, alongside fellow Berlin expat Aaron Castle (Hotflush, Boiler Room). The new imprint will begin with three releases from Lando himself, although future efforts for other labels are also in the works.
21+ / 9p-late
$5-10 on the door. Presale tickets : https://www.residentadvisor.net/events/1315365
WERD.
***
Void Sound System
For more info, contact info@monarchsf.com
Follow Monarch on social media:
www.facebook.com/monarchsf
www.instagram.com/monarchsf