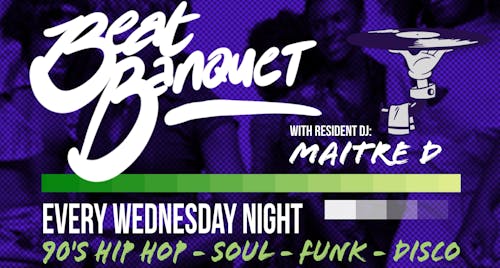 Beat Banquet w/ DJ Nichi + Chris Fox In The Lounge
Beat Banquet – 90s hip-hop night w/ Maitre D in the Monarch lounge!
Our weekly Wednesday night of hip-hop, funk, disco and soul takes over the Monarch lounge! Join us for tunes from DJ Nichi with vinyl from 7-9p and DJ Chris Fox on the decks 9p-1a.
Free entry all night!
***
21+
Void Sound System
For more info, contact info@monarchsf.com
Follow Monarch on social media:
Come grab a bite next door before the show at Pawn Shop. Check out our menu here: https://thepawnshopsf.com