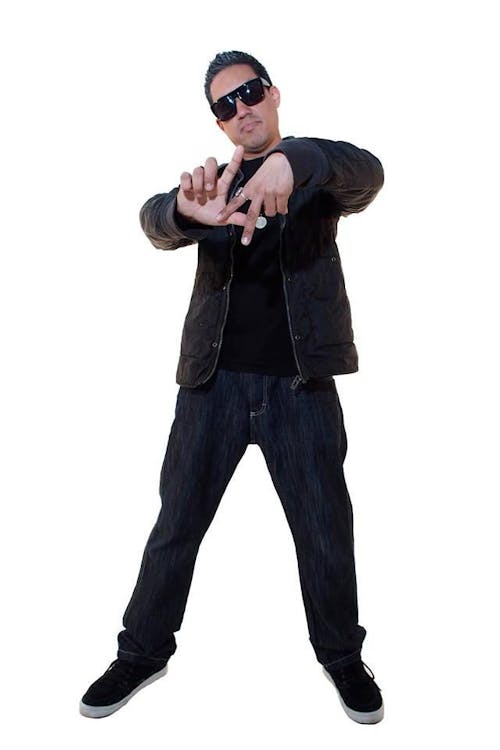 6blocc, Aeøn, Krystalize, Ryury - Soundpieces Tuesday SF
Want to talk about the West Coast king of bass?? Great we do too.. 6Blocc aka R.A.W. aka B Boy 3000 is the original don dadda of bass, Hailing from Los Angeles he is an instrumental part of the history of bass music... globally known.. we are honored to have him back at Monarch!!
█ 6BLOCC aka R.A.W. - Digital 6 / N2O / Snoop Lion / Soul Assassins / Sub Slayers / Moonshine / Terminal Dusk / Lo Dubs / Hollow Point
// Los Angeles
█ AEØN - The Program, Dealers of Destruction // OAK
█ KRYSTALIZE // OAK
█ RYURY - Soundpieces // SF
∏∏∏∏∏∏∏∏∏∏∏∏∏∏∏∏∏∏∏∏∏∏∏∏∏∏∏∏∏∏∏
█ 6 BLOCC
6Blocc got his start way back in the late 80's mixing hip hop
and electro in his home town of Los Angeles and playing on the legendary KDAY radio station. During this time, he was constantly in dj battles all over Los Angeles and working as a stage dj for rappers like the legendary Kurtis Blow and Mix Master Spade. This time in the early hip hop scene gave him the skills he's now known for throughout the world.
By 1992, he began to buy electronic import records (techno / jungle) and play under the name R.A.W. (rules all warehouses) and every weekend he was booked dropping jungle and hardcore which took L.A. by storm. He then went on to share the stage with every big name from different fields of electronic music, even opening for David Byrne and band Soul Coughing at
The Mayan in Los Angeles. From 1997 to 2005 R.A.W. managed to drop over 100 vinyl releases on labels such as Warner Bros., N20, Mictlan, Sound Sphere, Thermal, Amen Factory and Dj Sappo's Babylon label. Reppin' the harder side of jungle music he went on to do 4 tours of Europe, 3 tours in Canada, 6 tours in Mexico and even a tour in Japan!
In 2006, R.A.W. morphed into 6Blocc and the music went from 175 to 140 beats per minute but the bass stayed thick and heavy. Since then, 6Blocc has dropped over 14 vinyl releases and dozens of digital bangers on labels like RCA, Ultra, Lo Dubs, Phantom Hertz, Moonshine, Terminal Dusk, Sub Depth and his own remix label called 6Dub. Since then he has gained thousands of fans around the world and has touched down in Japan, Australia, Canada, Russia, France, Germany, Belgium, Netherlands, Poland, Czech Republic, Italy, Ukraine, Lithuania, Austria, Israel, Mexico, Venezuela and every major city in the USA.
6Blocc is also busy around the clock knocking out sample packs for Loopmasters.com which have received acclaim from Keith Shocklee, Tom Middleton and used by Teddy Riley! His latest pack, Trap vs Juke is Still in the top 5 in sales and his next release Robotix (vocoder fx and tools) Is sure to be a hot release.
When 6Blocc isn't wrecking the turntables on stage he's in the studio cranking out the baddest dubstep productions and remixes for artists like DJ Muggs, Bassnectar, Diplo, Matty G, Bizzy B, Vibration Lab, Titan Sound, The Bassist, Dub FX, Don Goliath, Roommate and reggae artists Ranking Joe, Alika, Asher D, Daddy Freddy, Steppa Style, Gappy Ranks, Lutan Fyah, Chuck Fender, Jigsy King, I Razor, Jr Cat and Lexxus.
http://www,soundcloud.com/digital6
http://www.facebook.com/6BloccOfficial/
█████ MONARCH █████
101 Sixth Street @ Mission St, San Francisco
10PM-2AM . 21+ . SF Rated Best Sound System . Swanky & Vibey . Amazing Drinks . Free Photo Booth!!
http://www.facebook.com/monarchsf
http://monarchsf.com/
http://www.facebook.com/soundpieces
∏∏∏∏∏∏∏∏∏∏∏∏∏∏∏∏∏∏∏∏∏∏∏∏∏∏∏∏∏∏∏
This event was made possible by SOUNDPIECES
SOUNDPIECES — For over 13 years, Soundpieces has been a consistent staple of diverse and forward thinking electronic music in San Francisco and across the globe. Responsible for countless Bay Area debuts such as Skepta, Mount Kimbie, Hudson Mohawke, and Nicola Cruz, Soundpieces has become a powerful ambassador of international music in California. But our work doesn't stop in the Bay Area, we have helped book festivals such as Symbiosis Gathering, and produced one-offs in New York, Detroit, SXSW Austin, Outlook Croatia, throughout Asia, and beyond. Valuing quality over any specific genre or style, Soundpieces continues to be the quality plug for fresh, exciting musical styles showcased in the most sophisticated and underground atmospheres. With our rotating roster of new talent and heavyweight artists, along with the longest running bass music weekly in San Francisco, we have built a legacy as one of the West Coast's greatest resources to experience underground electronic music.
@SOUNDPIECES
THE VOID Acoustics Soundsystem
We are honored to be able to showcase Soundpieces on Monarch's custom horn-loaded Void Acoustics Sound System, the only one of its kind on the West Coast!!! When you descend to the club's dance floor you are immersed in a world of complete euphony generated by the venue's four protruding tuba-like enclosures. Without a dead spot in the room, it's easily the best place in the city to hear the biggest sound.